Anyone in the industry knows that proper calibration practices and calibrated tools are absolutely vital to any pharmaceutical company, regardless of its size. Keeping critical measurement equipment in good working order is one of the main tenants of the current Good Manufacturing Practices, more commonly abbreviated as simply cGMP.
To ensure that the final products meet quality assurance guidelines, regardless of where the product is manufactured, regular calibration practices should be followed and completed on all such equipment. While each instrument should come initially certified by the manufacturer, there are a few best practices that all calibration technicians and compliance specialists should be aware of to make their jobs more effective.
Calibration, Validation and Qualification
Before we delve deeper into some of the most common calibration best practices for pharmaceutical environments, it is important to make the distinction between the three principles of calibration, validation and qualification. Each of these actions serve an important purpose, but before we can focus on calibration, we need to briefly outline the differences between each process.
Calibration is the process that can quantitatively prove that a specific piece of equipment is able to produce results within an acceptable range. This is what is responsible for providing accuracy in a pharmaceutical setting. Typically, this range is determined by usage requirements and the initial calibration is performed by the manufacturer. Subsequent commissioning activities may necessitate adjustments to these initial settings and future calibration tests can be compared to this final determined range and accuracy requirements for proper standardization. [1]
Validation (IQ, OQ, PQ) is all about consistency. This process is able to prove that a machine or process operating with a specific set of parameters is able to consistently produce results that fall into the properly calibrated range. [1]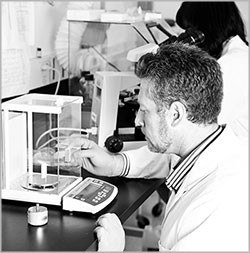 Qualification generally must be completed before equipment can be validated. Where validation checks for consistency, qualification checks for fitness of use. This process provides documented evidence that an instrument is able to achieve what it is purported to do. [1]
Three Tips to Get the Most Out of Your Calibration Practices
The list of pharmaceutical manufacturing best practices is extensive. In fact, it is a topic that is in-depth enough that a book could be written on it. In light of that, we will not be delving into cGMP in its entirety today. Instead, we will focus on a few basic tips to follow that will yield maximum benefit with minimal additional effort.
Regular Instrument Calibration
Above all else, keeping up with a proper calibration schedule will help you the most. To prevent drift in measurements, each device should have an optimized schedule based on your company's internal quality practices. [2] and While GMP critical instruments may require a higher level of testing and are often assigned a more frequent schedule, non-GMP devices may not need any level of repetitive testing.Ensuring that all of your equipment is regularly calibrated will minimize errors and improve the quality of your end product, which allows your business to manufacture with confidence.


Calibrate for the Operating Environment
While it is generally safe to set your equipment in accordance with the manufacturer's recommendations, the list of best practices also dictates that you should bear in mind what you are expecting the instrument to measure and what the surrounding environment is like. [3]Calibration tests should always include relevant data about all of the parameters the equipment could be expected to monitor. [3]


Keep Detailed Historical Records
Traceability plays a huge role in cGMP. [1] The records for every calibration event provide thorough and accurate data to ensure regulatory compliance, continued accuracy and to keep track of inconsistencies or uncertainties. [3]
The Benefits of Utilizing Calibration Software For Improved Accuracy
It can often be difficult to keep everyone in-line on quality assurance and best practices, especially if the corporation employs many technicians. To complicate standardization even further, there may be times when calibration is rushed or documentation is lost, which can cause problems during audits or when the time comes for routine compliance checks. This is especially true for pharmaceutical companies because of the rigorous standards that must be upheld. [5]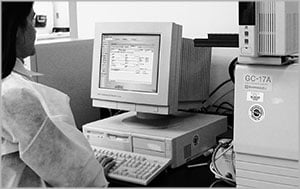 The simplest way to minimize the chances of these issues cropping up in your calibration practices is to use calibration software, yet a recent study showed that barely 25 percent of large companies follow this approach. [5]
Many corporations are hesitant to switch from a manual, paper-based system because of past cultural pressures and/or the perceived initial time and labor required for deployment. Implementation however, if managed properly, can be cost effective, fast paced and the positives far outweigh the negatives. A few of the biggest benefits are listed below.
Increased productivity – With a simple user interface that can be accessed from any number of devices, the need for rekeying and manually filing data is eliminated, saving time. [5]
Improved documentation – Not only is recording data more efficient and better organized when paper systems are eliminated, but reports are generated in a consistent manner and stored in a central database. [5]
More useful analysis – Because this software can easily analyze historical trends across reports, engineers and calibration techs can adjust calibration intervals to their optimal levels. [5]
Saving valuable field and lab time – Prudent use of field time and lab time is extremely important for every corporation. With a clumsy, paper-based system, technicians and scientists must spend a significant amount of time manually calculating, recording data, keeping up with notebooks and double-checking data points. Switching to a digital system will make inputting data and tracking trends much easier and error free, freeing up valuable time to focus on other devices or additional scheduled activities. [5]
Choosing the Right Calibration Management Software
Highly effective calibration management systems for use in life sciences facilities are very effective to ensure harmonized calibration practices and provide added control for managers who oversee scheduling, work activities, data capture and reporting. Systems selected should be pre-validated, 21 CFR Part 11 compliant, follow GAMP category 4 requirements and offer the advanced features necessary (e-signature routings, change control, math functions, etc.) to eliminate paper based practices. To avoid the risk of non-compliance, it is important to consider that any offline mobile devices used also meet the stringent 21 CFR Part 11 requirements.
If you have questions or would like a consultation regarding your system compliance needs, Prime Technologies is available at any time to assist, contact us.